Lush 2 | Bluetooth Egg Vibrator
Control the vibe from anywhere!
Perfectly shaped and fully equipped, Lush combines an incredibly strong but nearly silent vibrator with state of the art Bluetooth technology and a great app! Lush is a dream toy for solo sex and partner play—whether you're in the same room or across the planet from each other!
The longest control range out of all wearable Bluetooth vibrators!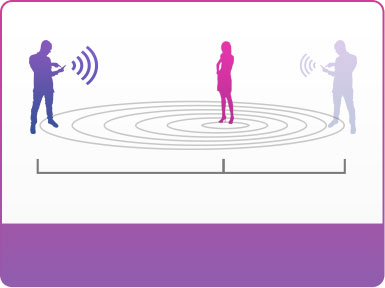 360° Standing Range Up to 43 ft / 13 m - Up to 30 feet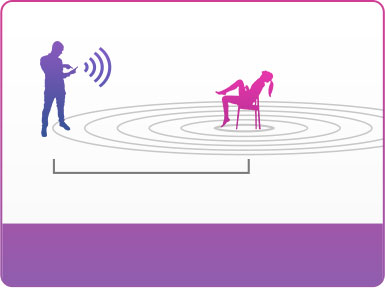 360° Sitting Range 20-25 ft / 6-7 m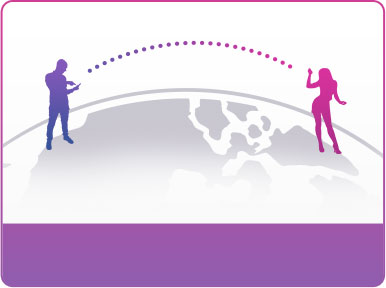 Any distance - worldwide pleasure!
The Lush smartphone app has features for everyone: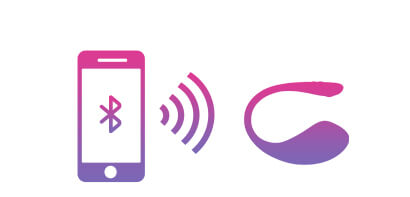 Close-Range Control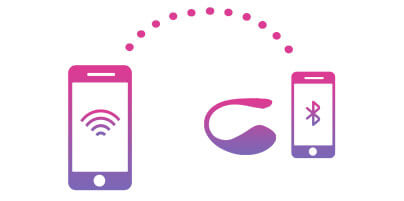 Long-Distance Control
Check out these popular uses for Lovense's Lush Vibrating Egg!
PLEASURE AND ORGASM CONTROL
Have you ever tried to push back a surging wave at the beach? Maybe you can build sandcastle walls to keep the rushing water at bay for a little while. But you know it won't last. Eventually the water will break through. This is what it is like trying to stop the surge of pleasure from the Lush.
Sometimes you want your sex to be fast and explosive, getting to that beautiful orgasm as quickly as possible. Other times you want to let it build. You want to feel the ebb and flow as tension builds. And then, at the crest, you retreat ever so slightly, only to start that beautiful dance again. Or, perhaps you want to bring these feelings to your partner. You want to take her higher and higher, closer and closer to exquisite pleasure...but not yet. Not until you say so.
The combination of the Lovense Lush and their Bluetooth app make orgasm control a delicious game that builds toward extremely deep and powerful orgasms. The user or her partner can control different vibration patterns and speeds. You can slowly build to more rumbly vibrations, while at the same time increasing the speed. And then you can shut it all down...or just ease it off. The possibilities are endless!
For solo users, Lush and the app are a great way to explore pleasure and orgasm without direct touch. They can also be used in connection with a clitoral toy. If you and your partner are into a little bondage, Lush can fulfill your orgasm master and slave fantasies.
LONG-DISTANCE LOVE
Who doesn't want to come home after a hard day and curl up next to their sweetie? Who doesn't want to turn that snuggle into sexytime and that sexytime into hot orgasms?
Unfortunately, that isn't always possible. For various reasons, lovers can be separated by distance—and this can make a fulfilling sex life a challenging endeavour. Nothing puts a cramp in your style quite like not being able to actually touch each other. Sure, phone sex is great. And video conferencing has been a game-changer. But we want more.
Fortunately, great strides have been made in teledildonic technology, and Lovense is leading the way with their connectivity app and toys like Lush. While nothing will ever replace the one-to-one close of skin-to-skin contact, we do now have a way to bring the thrill of amazing sex to our partners, no matter how far away they are.
In much the same way you can control your lover's Lush from across the room, you can also provide the most amazing sensations to the other side of the planet. By connecting over the internet, your partner will receive all of the benefits of the app's many controls—different vibration patterns as well as different speeds and intensity. In fact, Lush is 4x more powerful than other vibrating eggs and panties out there. While you might not be in the same room, she will feel the passion you are sending.
SEX IN PUBLIC
When it comes to sexual expression and desire, there are countless hot and sexy ways folks like to get their freak on. It would be impossible to try and count the different ways folks like to have fun with their sexytime. But can you guess what one of the most popular and frequently explored sex acts that fall outside the typical bedroom fare? Here's a hint: it involves getting out the bedroom. And the house.
Are you interested in having some sexytime fun in public? It isn't for everybody, but for those who are excited by some public playtimes, Lush is a perfect addition.
One of the things about public sex is that it is usually fast. It can be a real challenge to find a place and situation that allows for a long and fulfilling experience. Now, for most, just getting their hands on their partner in a shared space can be enough to make it all worthwhile. And then some! However, if you want to take this kind of fun to the next level, adding the powerful vibrations of Lush will make it very hard for both you and your partner to keep things on the downlow.
Imagine sitting in a restaurant with your lover. As may people do these days, you pull out your phone to check email/the weather/sports scores...whatever. At least that's what other people think. Actually, you're firing up Lovense's app to tease your partner under the table. With the first vibration you see her squirm in her seat, but she plays it cool. To the casual observer, you look just like anyone else on your phone. In reality, you're bringing your sexy lover to the peak of sexual ecstasy.
The most frequent question about Lush is the noise. This ultra powerful egg vibrator must produce quite the sound (not from your partner, from the toy!). Fortunately, there is nothing to fear here. You can take your Lush out in public and nobody will ever notice. Lush is near silent and will never be detected by anyone else.
Have you got other great uses for Lovense's Lush? We're sure you'll find lots of great ways to play with this exciting and versatile toy!
LOVENSE specializes in sex tech. The antenna technology being used in LUSH is unlike any of our competitors. The vibrator we use is powerful, but nearly silent when inserted. Our full time software development team is constantly updating the apps and adding new features based on customer feedback. If you purchase and have an idea for a feature, please contact us!
SOFTWARE FEATURES:
Close Range Control (up to 30ft of direct range, around 5-10 feet of 360 degree range)
Long Distance Control (can be controlled at ANY distance using two smartphones and connecting in the app)
Unlimited Vibration Patterns (create and share your own or download from the cloud)
Sync to Music - experience your favorite songs in a whole new way!
Sound Activated Vibrations
Sync Together (if two people have Lush or Hush connected, one person can control and both toys will respond)
Apple Watch Control (the first and only vibrator controllable with your Apple Watch)
The best toy for interactive camming!  Compatible with multiple Cam sites.

OTHER SPECIFICATIONS
USB Rechargeable
1.5 - 2 hours of continuous use
Waterproof
Made of 100% high quality silicone
1 Year Warranty

COMPATABILITY
iPhone 4S / 5 / 5C / 5S / 6 / 6+ / 6S / 6S+ / SE and later
iPad 3 / 4 / Air / mini 1 / mini 2 and later
Android 4.3 devices and later with Bluetooth 4.0 enabled
What's included
(1) Bluetooth Remote Control Vibrator
(1) USB Charging Cable
(1) User Manual
(1) Quick Setup Guide
(1) Storage Bag